Spring in the Gift Shop
Spring is always a busy time in the Gift shop. Come and browse our huge selection of products and make some exciting new discoveries to make your life easier in the busy summer months. We here at Vale's Greenhouse take time in each choice that is made for purchase,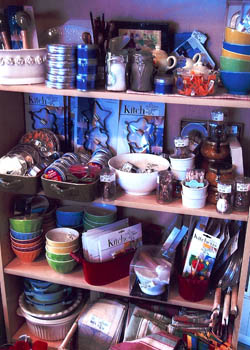 searching out new and exciting products as well as restocking all the favourites.
Try looking over our selection of green, herbal and traditional tasting teas, fine china, and cards as well as may other household items that will suit any decorator's needs.
Don't miss out on the cooking and kitchen section. From high quality cookware and serving dishes to useful kitchen items. You will be able find many items to meet the skill range of any chief.
For the gardener in your family we have a large selection of outdoor gardening item, cast iron, hi fired containers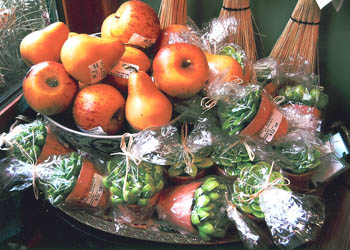 and quality hand tools. And don't forget the hand cream to help heal those busy gardening hands.
Give your self plenty of time to browse, and search out for all the unique and wonderful treasures. Summer is a very busy season and we are sure that you will be impressed by the quality and quantity of products you will be able to find.