Outdoor Wall Art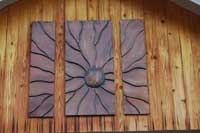 We here at Vale's Greenhouse offer a huge collection of unusual architectural details that you can hang on your outdoor walls to create the perfect living space. These beautiful pieces of art add warmth and personality in an unconventional way.
Durable steel, cast iron or high-fired clay creations will tolerate our very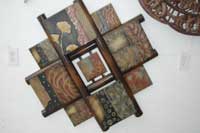 harsh climate, allowing the piece of art to hang year round outside. There are so many different types of products that you may be temped to have a different piece of art to display in each of the four different seasons. From very large decorative pieces to quite small items, that could hang up a garden trowel. There is a full range of sizes shapes and price ranges. All of the wall art is of the highest quality and can also be used indoors giving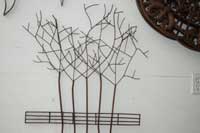 your home the extra designer touch. You will need plenty of time to look over our all of the different types and styles so plan a leisurely afternoon for browsing, so you can enjoy your outdoor setting even more.