Perennial Plant of the Year 2014
Panicum virgatum "Northwind" Northwind Switch Grass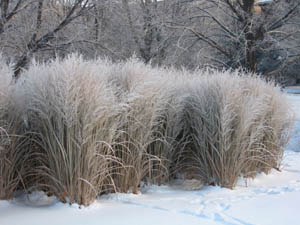 Every year the Perennial Plant Association sends each member a ballot to select a Perennial Plant of The Year. These plants tend not to be new introductions to the garden world, but plants that have been tested and thus proven worthy for nomination. They need to be suitable for a wide range of climatic zones. The plant chosen must be low maintenance, relatively pest free, and disease resistant. It must have multiple seasons of ornamental interest and be readily available for the year of promotion. After the selection the plant is promoted all across Canada and continental U.S.A.

"And who is the Perennial Plant Association," you might ask? Mostly, it is a large group of greenhouse growers, retailers, landscapers, horticultural teachers, and "plant geeks" that work in our huge industry. The membership is large, and people join from all around the world meet once a year at a annual convention. Here, we listen to speakers, tour greenhouses and nurseries, have a trade show, and in general find out what the others in the industry are up to.

It began in 1990, when the first Plant of the Year was Phlox stolonifera. Next was Heuchera micrantha "Palace Purple" and from that time on each year another perennial was picked and promoted. Northwind Switch Grass was chosen for the 2014 season.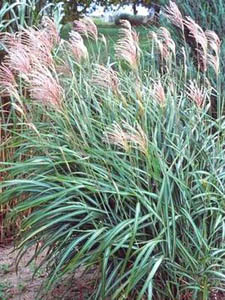 Panicum virgatum is native to North American tall-grass prairies from the Rocky Mountains to the Atlantic Ocean and was one of the most prominent prairie species. This grass was one of the important components of the tall-grass prairie that once covered the vast interior of the United States. From Roy Diblik of Northwind Perennial Farm, comes another fabulously different selection of our native switchgrass...yes, it is completely different.

Northwind Switch Grass is one of the easiest and most attractive ornamental grasses, with no tendency to spread or become troublesome. This selection forms a tall, narrow mound of olive-green leaves, bearing airy heads of tiny green flowers in late summer. The fall colour is golden, fading to tan. Usually attractive in the garden all winter long the tall sturdy stems will stand without falling over in the snow or wet.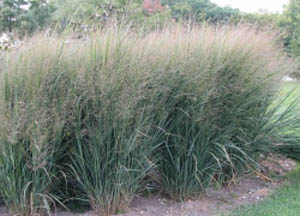 This ornamental grass does best grown in full sun, loves good garden loam but does has a preference for alkaline soils. The plants are easily divided in the spring with a sharp spade, by cutting the clump into two halves. Trim back to the ground in the early spring before the new growth starts to emerge.

Panicum is used effectively alone or in clumps. Taller cultivars are excellent background plants. Switch grass can be used as a groundcover to control erosion and for the transition areas between garden and wood areas. Foliage and flowers of Panicum are effective in flower arrangements, both fresh and dried.